Has your Company been impacted by needing more storage space?
"2020 was a remarkable year for industrial and commercial property as the impact of COVID-19 on the economy led to a rapid rise in eCommerce, which in turn led to a rapid rise in the take-up of warehousing"
The above quote from UKWA Warehouse April/May 2021 (Official Magazine of the UK Warehousing Association) is definitely correct for us, we have seen this in securing contracts with four new Companies since the start of 2021. We have also continued to offer a first-class service to our existing customers, and look forward to further advancement with becoming a Customs Warehouse.
Over our three sites we can offer bulk or racked storage, which means we can accommodate different heights, shapes and sizes of pallets, longest we currently have in is 5 metres, and the highest is 2.5 metres.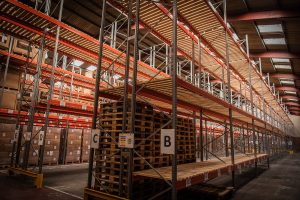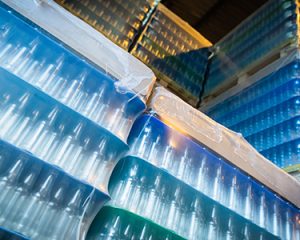 So, whether your stock is boxes that need to be hand balled out of a container on to pallets, glass bottles on pallets, bulk bags or large pieces of machinery our dedicated staff can handle it – admittedly we have never handled a 7ft Dinosaur (like we know a local Company has).
We track your pallets from the moment they are unloaded until they are eventually loaded out via our state-of-the-art Warehouse Management System, which constantly evolves as updates are done on a weekly basis.
The Operations team is headed up by Kevin Loughlin who has many years of experience in the warehousing and transport industries, and we aim to assist our customers as much as we can, for example, sign posting them to local haulage companies, pallet suppliers and consumable suppliers.
We have made changes to our Management structure and staffing levels recently more information on our new personnel and their roles will be future news items.
Warehouse storage available in the North West. With excellent transport links from all over the UK including Liverpool, Manchester, Warrington, Runcorn, Wigan.