What are your requirements?
When thinking about outsourcing your storage the first question you need to ask is
Exactly what do we need?
Will a general warehousing site be suitable?
or
Do we need to look for a Customs or Excise warehouse?
We can help with all the above, but this article concentrates on general warehousing.
Across our three sites based within the Liverpool City Region we are able to offer both Bulk Storage and Racked Pallet Storage. We are close to the docks at Seaforth and the rail freight terminals situated in Liverpool and Manchester, as well as being able to connect to the rest of the UK via the motorway network.
As to whether your products are placed in our racking or bulk stored will depend on your goods, and also consider the frequency of access. Each type has its distinct advantages and disadvantages here is a quick comparison of them.
Racked Storage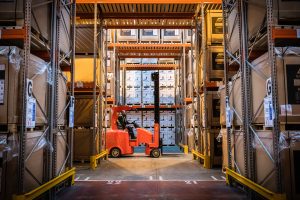 is best when easy access is required to individual items on each pallet, for example, an order picking process. As the nature of racking is using vertical space it also maximizes the height that can be used within the warehouse, but there is the initial outlay for installation of the racking, but they can then actually store more pallets in a smaller area, which in turn, helps keep prices lower and competitive. Our warehouse pallet racking as the name implies, stores goods on pallets, and is adjustable. This means that our SEMA trained staff are able to customize the height to accommodate various types of goods. These trained staff also carryout a monthly inspection of all our racked storage to ensure it is fit for purpose.
Bulk Storage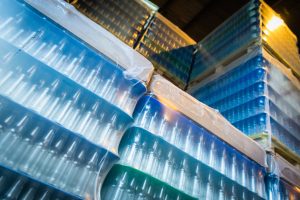 is best when larger items are involved and easy access is not necessarily an important factor. Bulk storage is also ideal when FIFO (First in First Out) is not involved, as an example we use this type of storage for goods stored on pallets that come in and go out as a load. The warehouse facility does not have a financial outlay – like they do when installing racking – but they are limited to how high pallets can be stacked.
Kevin Loughlin, who heads up our Operations Team is available to discuss your requirements and answer your questions, he can be contacted either by email kevin@fdwarehousing.co.uk or by telephone on 01744 26323