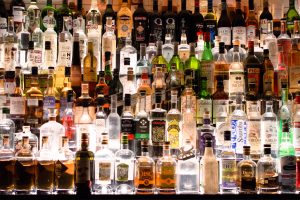 Do you produce alcohol in the UK? Is the lack of storage space preventing your business from reaching its true potential? We could definitely help because we have been authorised by HMRC to be an approved Excise Warehouse.
The process to become an approved Excise Warehouse is stringent. With HMRC carrying out all necessary verification and pre-approval checks prior to a site visit. At the site visit they checked our business plans, accounting system, financial viability and other relevant matters. We also had to register on their Excise Movement and Control System (EMCS). This enables us to record all necessary information to allow the monitoring of goods under duty suspension.
Your products can be received into our Excise warehouse which is a tightly regulated environment. It is also subject to regular inspections by HMRC to ensure all products are being correctly accounted for, stored and tracked to prevent fraud and tax evasion.
Once you have arranged to send your goods to our Excise Warehouse facility, and supplied your nominated haulage company with the necessary paperwork. The goods will be brought into our warehouse by our experienced warehouse team, who have many years' experience in the warehouse and distribution sector.
Once we have checked the consignment against the paperwork it travelled with, we will complete the next process via the EMCS. A receipt will be received by yourself and us confirming that your products are now stored securely in our site. Where they will stay until you are ready for them to leave for home use on payment of duty. Sometimes referred to as released for consumption.
Our dedicated administration team will keep comprehensive paperwork detailing all goods stored under excise. Which has to be made available for HMRC to check when they carry out any routine visits. Their visits also entail them visibly inspecting your goods and ensuring they are stored in a suitable manner.
At our excise warehouses based within the Liverpool City Region. We are close to the docks at Seaforth and the rail freight terminals situated in Liverpool and Manchester. As well as being able to connect to the rest of the UK via the motorway network.
Please contact Kevin on 01744 26323 or email on kevin@fdwarehousing.co.uk to find out our competitive Excise Warehouse costs. Which you will find are a convenient and cost-effective way of increasing your cashflow and helping your Company grow.