"Here at Fred Davies Storage we have a flexible and professional approach to pick-pack services, with the latest WMS we aim to provide our customers with tailor made solutions in order to meet their expectations"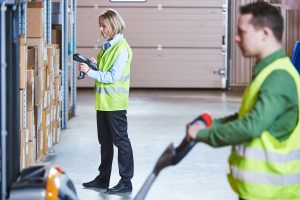 Full automated trail from order receipt through packing to shipment.
Latest WMS software that automatically manages and directly dispatches orders to brand e-commerce stores.
Direct import of e-store orders means 100% accuracy – no re-keying of data.
WMS giving Courier integration improving order fulfilment times and success rates.
We offer picking and packing services in the North West. With excellent transport links from all over the UK including Liverpool, Manchester, Warrington, Runcorn, Wigan.